Austrian Mobility Labs - Topics, Services and Offers
Five mobility labs and one Mobility Policy Innovation Lab support mobility and transport related research, technology and innovation in the innovation ecosystem. Details on the individual implementation projects can be found in the following section.
aspern.mobil LAB

The aspern.mobil LAB (AML) addresses neighbourhood-based mobility in aspern Seestadt, including its source and destination traffic. Both, the location and the active user involvement form the unique selling point of the AML. Here, in the dynamic context of a new urban district, a contribution is made to the development of sustainable urban mobility.
The aim of the aspern.mobil LAB is to establish and support a new mobility and innovation culture on site. With the help of co-creation, the AML contributes to this culture and triggers transformation processes in mobility behaviour on site.
In aspern Seestadt, new routines can be found, innovative mobility offers and behavioural changes can be tested together, and visions for the mobility of the future can be exported. The AML offers solutions for existing and future challenges of mobility development, reduces the lack of differentiated data and helps to externalize mobility innovations.
With the AML, there is an opportunity over the lifetime to reduce costs for R&D processes in terms of user participation and to provide the knowledge to make the implementation of mobility innovations in other cities and districts a success.
Centre for Mobility Change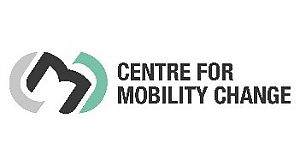 Since 2018, the Centre for Mobility Change (CMC) is part of the Austrian Mobility Lab Initiative. The focus of this mobility lab is on the topics of sustainable change in mobility behaviour, digitalization and tourism. It is not tied to a specific location and offers its services to municipalities, in particular to rural regions throughout Austria.
Especially against the background of the transformation of mobility and digitalization, it is essential to build up knowledge in the field of mobility behaviour change, to exchange this knowledge with the most important actors and to pass it on to those who need it.
In this context, the CMC pursues the goal of sensitizing actors to mobility contexts and impact potentials and enabling them to implement corresponding initiatives. In addition to basic knowledge and methods, it also communicates results from mobility research.
The goals of the CMC are to close existing knowledge gaps and to promote behavioural changes through innovative solutions. To this end, the potentials of digitalization are to be used in the best possible way. In addition, the CMC contributes to identifying framework conditions and disruptive potentials as well as to increasing the practical effectiveness of research relevant to the topic.
MobiLab 2.0

MobiLab 2.0 Upper Austria is a user-centred, multidisciplinary innovation lab that has been working on central mobility topics related to passenger and freight transport, most of which are economy-induced, since its founding in 2017. MobiLab 2.0 operates in the central region of Upper Austria, which includes the cities of Linz, Steyr and Wels.
In the field of personal mobility, topics such as professional transport (with a focus on inter-company mobility management), business travel and the transport of customers and visitors are addressed. In the area of freight mobility, the focus is on delivery, production and distribution transport, including waste disposal.
The methodology used in MobiLab 2.0 is based on the so-called "design thinking process". The aim here is to illuminate the various facets of a complex problem and to create empathy for the target group in order to understand their needs and perceptions.
It also facilitates the generation and further development of ideas. Initial concepts are realized as prototypes in subsequent phases and tested by the target groups. Modular and mobile technological sets are also used.
Through its further function as a hot spot for future-relevant mobility innovations, MobiLab 2.0 supports cities, municipalities, regions as well as companies and start-ups in the development, testing and implementation of new, sustainable mobility and logistics solutions.
Policy-Lab.at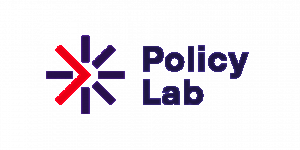 Since its foundation in 2022, Policy-Lab.at has been working with policy-makers and administrations across Austria on challenges from the mobility and innovation sector, which Austrian cities and federal states are facing. The aim is to develop improved framework conditions, innovative solutions and governance approaches to help implement mobility policy projects and thus contribute to achieving the climate goals.
The topics come from politics and administration at all federal levels - from the federal government to the federal states and regions to cities and municipalities - and are worked on with the involvement of all relevant stakeholders. Current topics include evidence-based mobility policy, commuter traffic, mobility management in housing, corporate mobility management, promotion of active mobility, alternative forms of service & micro-public transport, multimodality, spatial planning and transport as well as alternative drive systems.
The service portfolio of Policy-Lab.at is tailored to concrete problems in the context of the implementation of policies and measures. These were collected and systematised during the preparation phase in the course of a comprehensive exchange with initial partners from various regional authorities. This service portfolio can be continuously expanded in terms of new tasks and competences.
Policy-Lab.at creates new (data) bases for evidence-based political decisions and prepares them for stakeholders in a clear manner. Furthermore, Policy-Lab.at analyses and assesses the effects of measures and frameworks with the help of evaluation, planning and simulation tools. Within the framework of an international learning and exchange platform, Policy-Lab.at exchanges knowledge and best practices with expert colleagues in order to consolidate this knowledge in a way that is appropriate for its target groups and, if necessary, to implement it in the Austrian context.
thinkport VIENNA

The urban mobility lab thinkport VIENNA addresses the challenges of logistics in urban agglomerations, in the special case of Vienna, in a comprehensive and long-term manner. The mission of thinkport VIENNA is to act as a catalyst, incubator and multiplier for new technologies, ideas and concepts in order to support freight logistics innovations.
The task of thinkport VIENNA is on the one hand to create an open environment for innovation and co-creation, on the other hand thinkport VIENNA offers through the resources of the participating institutions a real test environment to explore the necessary framework conditions of smart, urban freight logistics and the associated methodological development and evaluation of complex, innovative concepts, processes and technologies.
The main leitmotifs of thinkport VIENNA are zero emissions, effectiveness, efficiency and the reclamation of public space. thinkport VIENNA supports the initiation of innovations, accompanies their implementation, and demonstrates and makes them comprehensible.
The latest trends are exhibited on site, start-ups are offered space for the development of new business models and technologies, and international networking with other initiatives and innovation labs is made possible. The event is aimed at logistics service providers, start-ups and technology developers, schools, universities, NGOs, citizens and interest groups.
zukunftswege.at

The mobility lab zukunftswege.at aims to initiate and accompany new innovation projects that make a central contribution to the intelligent organization of passenger mobility in the urban/suburban region of Salzburg. The innovation partners have a central access point through zukunftswege.at to make their project known in the region, to find partners and to get easy access to test rooms. These test spaces are divided into test corridors (real test environments along a road) and selected stops with innovative test infrastructure - so-called stops 4.0.
The targeted innovation projects are supported by the services from zukunftswege.at (including multimodal test spaces, cross-border data infrastructure, data integration, knowledge transfer) in order to bring new technological solution approaches (networked physical and digital mobility) or new mobility offers into social and economic application practice.
The added value of spatial networking and interaction of real and digital environments in the context of mobility and the planned innovation projects is essential here. The basic tasks, services and real test environments to be offered in zukunftswege.at are oriented towards the requirements of innovation projects for
a) integrated environmental network / traffic management with a focus on passenger mobility,
b) mobility and tourism, and
c) active mobility.
The innovation partners can test their novel services, products or systems in the real-lab environments of the test corridors or the stops 4.0. zukunftswege.at also provides various mobility and basic data for these real-lab environments. These either come directly from the responsible local authorities (basic data), or are generated from one of the services provided in the project. Access to the services is also possible without using the physical infrastructure of the real-lab environments.